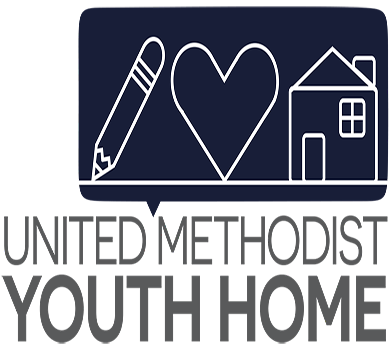 United Methodist Youth Home is Nonprofit of the Month
Now through September 30, 2017
Since 1979, the United Methodist Youth Home has been here to serve vulnerable young men and women from all over the state. At UMYH, they provide a variety of programming centered on helping at-risk youth become responsible and productive members of the community. The young people they serve have faced incredibly difficult obstacles and struggle to develop healthy coping skills. They are in need of a delicate balance of care and discipline. The treatment they provide is designed to achieve this, while empowering the youth in overcoming the serious traumas they have faced and teaching the abilities needed to live independently.
The children they work with are referred by the Indiana Department of Child Services or the Juvenile Probation Department. They have all been victims of many types of abuse and neglect which has impaired their ability to grow into a well-balanced and capable adult.
UMYH is not just giving these kids a bed on which to sleep. They facilitate individual, family, and group therapy sessions, as well as lead consistent independent living workshops. They do their best to fill in some of the structural gaps that may have been missed in their growing up in such dangerous environments. Through the programs on their campus, these young people have a chance to achieve a high-school equivalency diploma, to work and save money, to become drug-free and responsible, and to eventually go to college.
UMYH has been successful on many levels at UMYH. 46 young men and women have already received their TASC certificate (formerly known as the GED). Many of those have gone on to college and entered the workforce successfully.
Learn more @ www.umyh.com