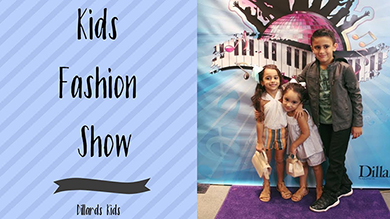 Dillard's Kids Day
March 24, 2018 1:00 PM - 4:00 PM
Join us for a full day of fun, games & activities!!!
Watch your child strut their stuff down the runway in the latest spring fashions!
FASHION SHOW @ 2PM
Free gift with purchase on any $60 full price purchase of kid's clothes for the show. (Limit 1 per guest.)
Stop by the Kid's Dept. or call (812) 473-1583 ext. 5400 for further details.