Albion Fellows Bacon Center - Non-Profit of the Month
Now through October 31, 2018
---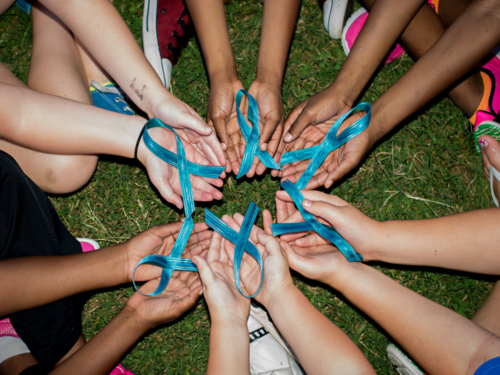 Albion Fellows Bacon Center is our October Nonprofit of the Month!
Albion Fellows Bacon Center's mission is to prevent domestic and sexual violence and to empower victims through advocacy, education, support services and collaborative partnerships. The center provides services to victims of abuse (emotional, physical, sexual, and financial) in 11 counties in southern Indiana. Services are provided 24 hours a day to the following counties: Vanderburgh, Posey, Warrick, Spencer, Perry, Dubois, Gibson, Pike, Orange, Crawford, and Harrison.
Their purpose is to transform our community's awareness of and attitude towards domestic and sexual violence into a community of advocates that works to eliminate the generational cycle of abuse and actively supports victims.
Each of us can play a role in ending domestic and sexual violence. One of the most powerful tools can be gaining and sharing knowledge about what you can do to empower yourself and others in our community.
Albion Fellows Bacon Center's life-changing work would not be possible without their volunteers and donors. Your support and involvement are critical to survivors in our community as they work toward safe, stable and empowered lives.
For volunteer, internship, student opportunities, donation and events information, please go to their web-site at www.albionfellowsbacon.org.
Learn More >