May 18, 2019 12:00 PM - 4:00 PM
|
DILLARD'S WING
---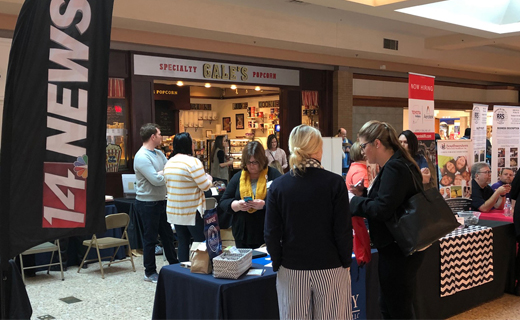 Looking for a new job? Wanting to see what other companies offer in our area? Check out the 14NEWS Job Fair on Saturday, May 18 from Noon to 4 p.m. in the Dillard's Wing between H&M and Forever 21. Several local businesses will be on hand to chat with you about what their company offers. Getting involved is easy. Just grab a few resumes, dress to impress, and come out to the mall on Saturday,May 18.
Keep checking back for a list of businesses that will be participating in the 14NEWS Job Fair.
Olympus Golf Cart Display
Now through April 30, 2019
New Local Source Brings a new kind of Business to the Tristate Area!!! Eastland Mall is proud to we...
Superhero Event at the JCPenney Kids Zone
April 13, 2019 11:00 AM - 12:00 PM | JCPenney
April 13th from 11am - Noon Kids get to color their own FREE super hero CINCH BAG, collect a FREE Ma...