Luvin' Mom Eastland Mall Style
Now through June 30, 2021
|

From Eastland Mall's Youtube Channel....
---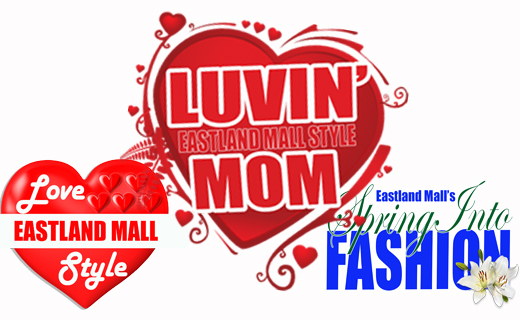 Mother's Day is right around the corner. Get some great Mother's Day gift ideas from Eastland Mall retailers on Luvin' Mom Eastland Mall Style.
Get caught up on the new styles and great fashions for this spring and summer with episodes of "Spring into Fashion."
Eastland Mall's first video series was "Love Eastland Mall Style". Check out these videos.
LAMPION CENTER IS OUR NONPROFIT OF THE MONTH
Now through May 31, 2021
Continuing a monthly tradition that's been going on for seven years, Eastland Mall is happy to recog...
Eastland Mall's Nonprofit of the Month
Ongoing
Since 2014, Eastland Mall has been recognizing the amazing work that nonprofit organizations have be...