COVID19 Vaccination Clinic with the Vanderburgh Health Department
Ongoing
|

Dillard's wing between H&M and Forever 21
---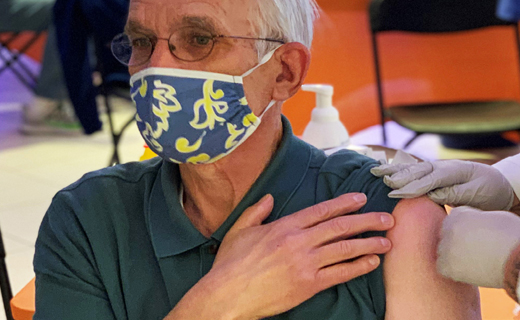 The Vanderburgh County Health Department and Eastland Mall are teaming up to host two COVID19 Vaccination Clinics in July and August. The first clinic will be held Friday, July 30 from Noon to 4 p.m. in the Dillard's wing between H&M and Forever 21.
The second clinic will be held four weeks later on Friday, August 27 in the same location of the mall from Noon to 4 p.m.
For more information about the Vanderburgh County Health Department COVID19 Vaccination Clinics visit www.vanderburghhealth.org.
August Nonprofit of the Month - HANGERS
Now through August 31, 2021
Hangers is a clothing resource committed to serving EVSC students in need by providing them every-da...
August Kids Zone
August 14, 2021 11:00 AM - 12:00 PM | JCPenney
Kids can color a FREE Back to School Pencil Pouch, receive a collector's pin, and a special lanyard ...