GIVE BACK & WRAP
December 15, 2023 through December 24, 2023
---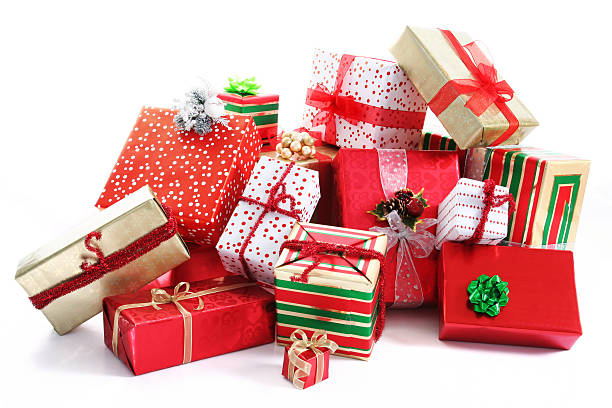 We are excited to offer our Give Back & Wrap fundraising opportunity this year!!! The program will consist of nine days with six-hour shifts per day (December 15th through December 23rd from 12pm to 6pm) and a five-hour shift 12pm to 5pm on Christmas Eve. One organization will be assigned to the entire shift for a specified day.

Selling products is not the only way to raise funds. Service based fundraisers like a gift wrap service can be a great way to provide a needed service to the community, build spirit within your group, and raise some cash along the way.

Running a gift wrap service fundraiser is simple. You'll need supplies, volunteers, and a high traffic shopping location. Eastland Mall is here to provide you with the location.

Location: The mall will provide the gift-wrapping station which will include (4) six-foot tables with navy tablecloths set up in a square with two chairs just west of center court in the Dillard's wing. Organizations are allowed to decorate and display informational materials on the tables.

Time Slots: We are offering nine days with a six-hour shift per day from 12pm to 6pm and a shift on Christmas Eve from 12pm to 5pm. The organization should select up to five days ranking them as their 1st through 5th choices. Please only choose the days you are certain you will have enough volunteers to staff the full shift. Your selections are not guaranteed as all requests will be reviewed after the submittal deadline of Friday, November 17th. Nonprofit organizations will be notified by Wednesday, November 22nd of their assigned day. With the limited number of days, multiple days assigned to one organization will depend on the number of participants and the preference rankings.

Insurance/Agreement: The organization must provide the mall with a certificate of insurance with requirements shown below and will be required to sign an agreement to participate:

Commercial General Liability Required Coverage Minimum Limits
Per Occurrence $2,000,000
General Aggregate $2,000,000
And,
SM Eastland Mall as a certificate holder
And,
additional insured language
• SM Eastland Mall, LLC,
• The Macerich Partnership, L.P.,
• The Macerich Company,
• Macerich Property Management Company, LLC and all owned, managed, controlled, non-controlled and subsidiary companies, corporations, entities, joint ventures, lenders, ground lessors, LLC's, partnerships and all their constituent partners and members are included as additional insureds.

Suggested supply list:
Variety of Christmas paper
Tape
Scissors
Gift boxes and bags
Bows/Ribbons
Gift tags
Markers or pens
Posters/Display materials to promote your organization
Donation Box including starter cash

Pricing: There is no set pricing. The gift wrapping is done for donations and volunteers should not aggressively approach shoppers. Be open about who you are and let your customers know what they are supporting. They'll be happy to pay a few dollars to a good cause and they can check another time-consuming task off their to-do list!

If this program sounds like something your non-profit organization would like to be involved in email Connie.Campbell@Macerich.com your 1st through 5th date preference by Friday, November 17th. Organizations will be notified of their assigned days by Wednesday, November 22nd.