The Millions Meals & Hunger Action Month
Now through September 30, 2020
|

The restaurant parking lot next to Jared's on Green River Road in front of the mall
---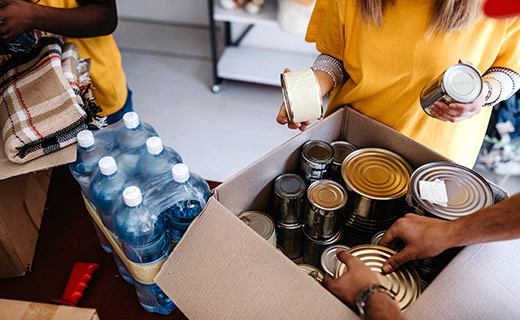 Eastland Mall is excited about hosting four Drive Thru Food Drives to benefit the Tri-State Food Bank in the month of September. The drives are a part of the Million Meals Challenge and Hunger Action Month. The Million Meals Challenge is a coast-to-coast effort by our ownership group, Macerich, to provide one million meals for those in need. Various Million Meals Challenge events, food drives, and monetary donation drives will take place at malls across the country through the end of September and you will have a chance to participate by taking in part in any of our final two upcoming Drive Thru Food Drives in the mall parking lot.
See our event dates below:

· Friday, September 25th - 10 am - 3 pm
If you can't make it to one or more of our events, you can still participate by Donating Online.
Open Stores & Sit Down/Takeout Dining*
Ongoing
Center Hours: Mon - Sat: 11 a.m.- 7 p.m. Sun: 12 p.m. (noon) - 6 p.m. Retailers Open AT&T S...