Come to Evansville! Shop, Visit, Enjoy
In addition to the great shopping at Eastland Mall, there is plenty to enjoy in Evansville, Indiana. You'll find family attractions, exciting nightlife, and the education and culture of seven themed museums. For a comprehensive look at all things Evansville visit Explore Evansville's website.
Go to ExploreEvansville.com
---
Get Your Attraction Pass Today.

Evansville's unique collection of attractions offer a variety of experiences for all ages and interests. Choose from a 1-Day, 3-Day or 90-Day pass and save up to 66% off buying individual admissions! You'll have the flexibility to spend as much, or as little, time at each attraction as you choose. These mobile passes are delivered to your phone (no app required) via text and email for safe, touchless entry.
Get Your Attraction Pass Now
---
Attraction Pass Participants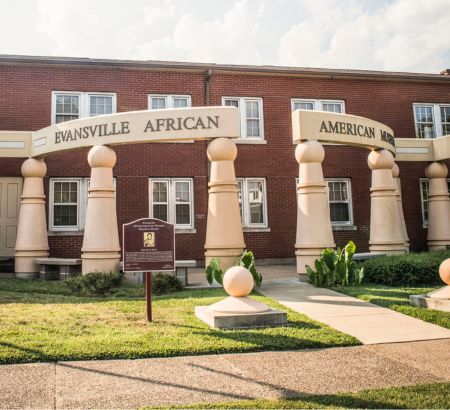 African American Museum
The Evansville African American Museum celebrates the struggles, successes and experiences of the African American culture. EAAM is located in one of the nation's first housing projects built in 1938 under President Roosevelt's New Deal Program. The area known as Lincoln Gardens was an independent, thriving community with black healthcare professionals and business owners.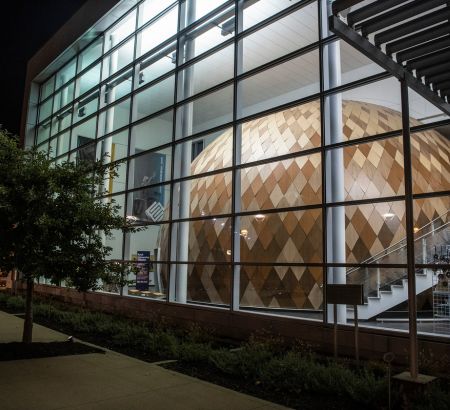 Museum of Arts, History and Science
The Evansville Museum of Arts, History & Science houses a permanent collection of more than 30,000 objects, including fine and decorative art, as well as historic, anthropological, and natural history artifacts. The Koch Immersive Theater houses a 40-foot diameter domed screen with 360-degree digital projection featuring astronomy and science programming.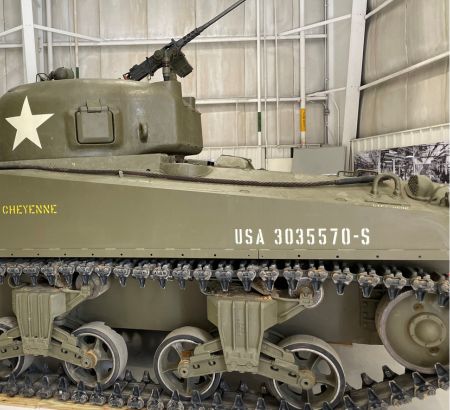 Wartime Museum
Evansville Wartime Museum is the place to visit for the surprising, interesting and world-changing story of our community's involvement in winning WWII. The stories that are told here from home front workers and battlefront warriors. Explore the history of Evansville during WWI, the Korean War, and the Vietnam War in the museum's exhibits dedicated to those times.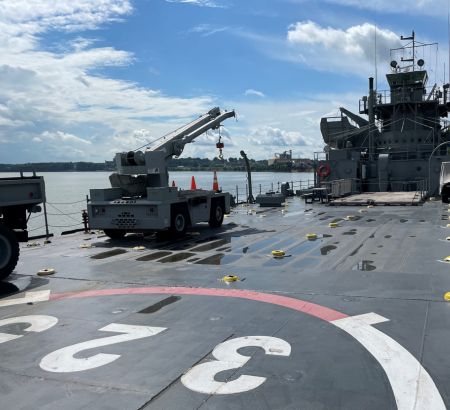 The LST Memorial
The LST Memorial features a once in a lift-time opportunity to tour a war fairing vessel and the only fully operational LST in existence. Many of the LSTs were built in Evansville. Tours are led by dedicated and learned crewmembers, some who served on LSTs during wartime.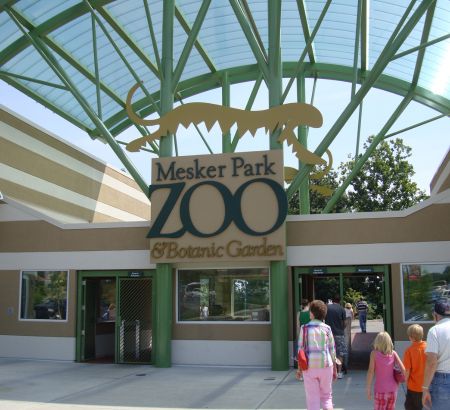 Mesker Park Zoo & Botanic Gardens
Mesker Park Zoo & Botanic Gardens is home to more than 700 animals and is open 365 days a year! There's Amazonia - a walk through the wild expanse of the South American Rainforest. Encounter hundreds of animals representing species from around the globe. And don't miss the new Penguins of Patagonia exhibit.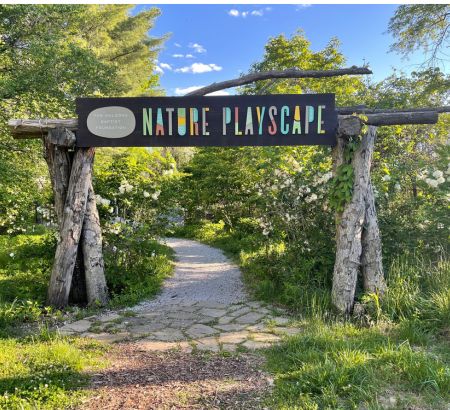 Wesselman Woods
Wesselman Woods is the largest tract of virgin, old-growth forest within any city limits in the United States and provides environmental education and outdoor recreation experiences designed to awaken the senses and enrich the lives of area residents and visitors. Wesselman Woods is also home to the Nature Playscape, one of the largest in the country.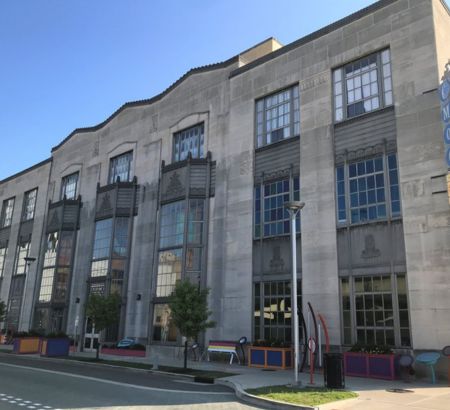 CMOE - Koch Family Children's Museum of Evansville
The Koch Family Children's Museum of Evansville (cMoe) is a place where families and caregivers with young children are encouraged to create, explore, and discover together through play. The museum features three vibrant floors of exhibits and activities that provide sensory experiences and engaging educational content.
These Attractions & More at ExploreEvansville.com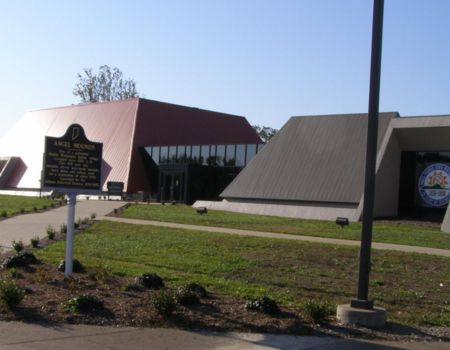 Angel Mounds
Located on the banks of the Ohio River in southwest Indiana, Angel Mounds State Historic Site is one of the best-preserved, pre-contact Native American sites in North America. Built between A.D. 1000 and 1450, the town was occupied by more than 1,000 people who were part of the Mississippian culture, and included earthen mounds built to elevate important buildings.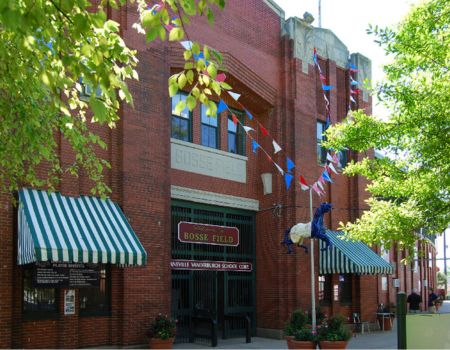 Bosse Field
Bosse Field is the third-oldest ballpark still in regular use for professional baseball, surpassed only by Fenway Park in Boston and Wrigley Field in Chicago. Bosse Field, opened in 1915, was the first municipally owned sports stadium in the United States. Home of the Evansville Otters, an independent Frontier League team. Bosse Field also hosts several local and area high school baseball games and various other community events throughout the year.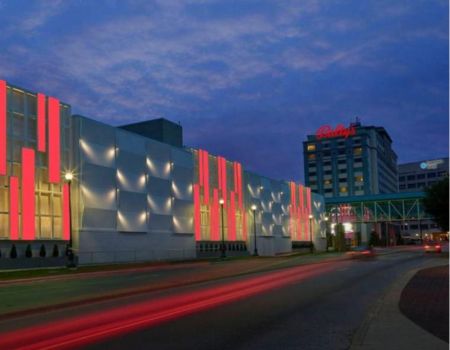 Bally's Evansville
Bally's Riverfront Event Center boasts spectacular riverfront views. Located on the Ohio River, this entertainment complex has two hotels, 24-hour casino, four restaurants, two bars, free attached parking, and the Executive Conference Center.
Downtown Evansville
Take a long walk down the Evansville Riverfront, eat at great restaurants, shop unique stores, enjoy entertainment and museums all in the heart of our city - Downtown Evansville. At night take in a Broadway Play, a concert or a sporting event at the Ford Center, Victory Theatre or the Old National Events Plaza.